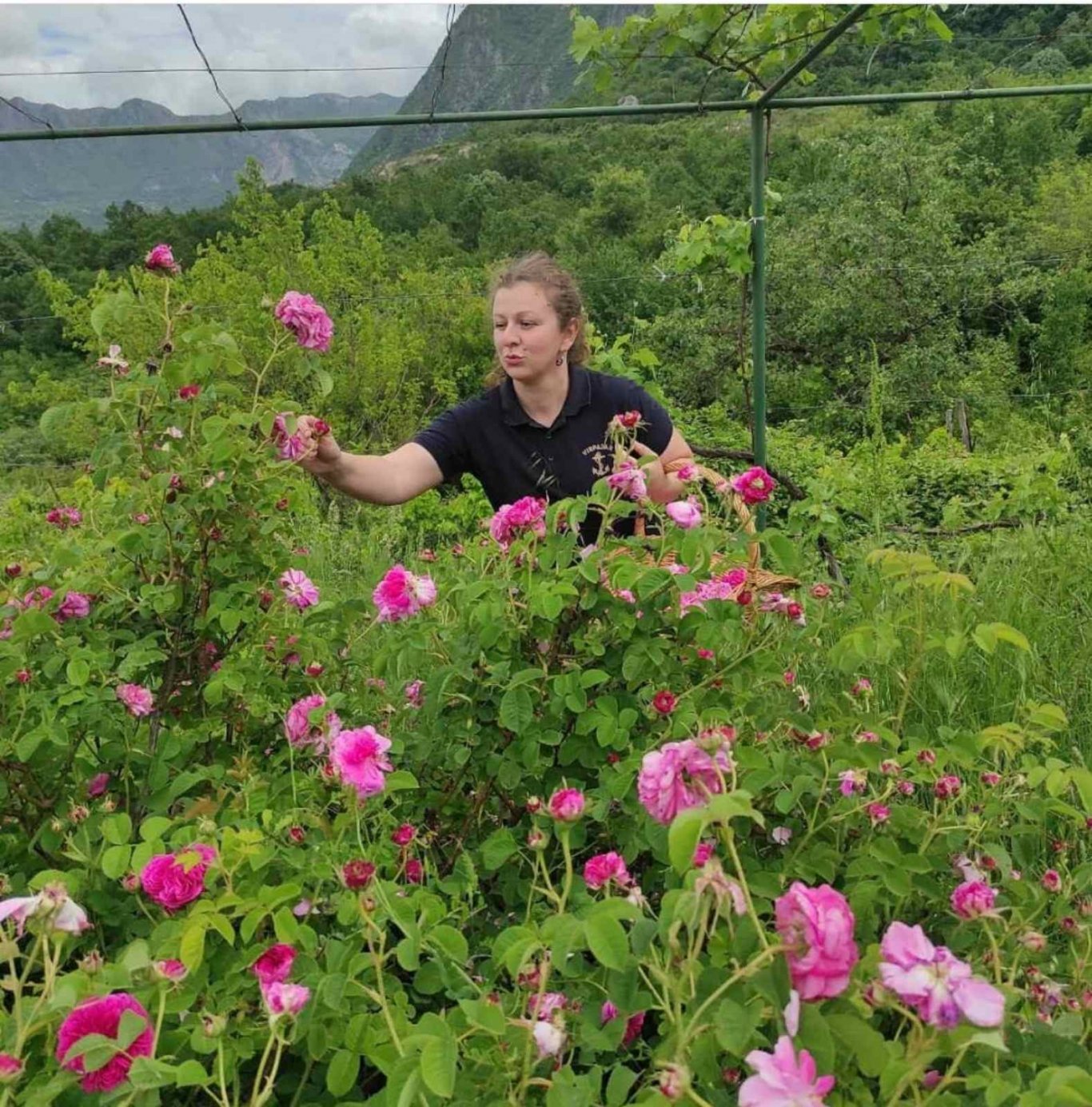 Jelena Pejanović is a young entrepreneur, the owner of the company 'Ukus i traditiona Pejanović' doo. The company was registered in Bar in 2020 and it is engaged in the production of domestic syrups, wines, jams and teas.
The company LLC 'Taste and Tradition Pejanović' is the beneficiary of the 'SUPPORT4SME' project, which is implemented by Business Start up Center Bar in cooperation with the Municipality of Bar, and is financed by the Kingdom of Norway through the 'Norway for you - Montenegro' project.
Through this project, they received the support of a marketing consultant to improve their placement, i.e. conquer new markets, which is especially important considering that it is a start-up company. The marketing performance of this company has also improved when it comes to digital marketing because now, as Jelena claims, the company's pages on social networks are much more visible and transparent for people who want to find such products.
Also, through the same project 'Taste and tradition Pejanović' doo received the support of technologists for the recipe of new products that have yet to appear on the market. 'Unique products for Montenegro - rose wine and tea made from dried rose petals are our new products that have been branded through the project so that, with the fulfillment of some other conditions, they can soon be on the market,' emphasizes Jelena.
'With the support of the Kingdom of Norway, our small company got a wind at its back. For us, as beginners in business, it means a lot to help in conquering new markets, adapting to new trends, as well as expanding the range of products, that is, creating new gastronomic souvenirs for tourists visiting our country. Our gastrosouvenir is now in a wonderful souvenir shop in the Old Town of Kotor 'Montenegrina', also in the old souvenir shop 'Kaldrma' in Podgorica. What we are most proud of is the fact that now our products are also available in Duty Free Montenegro - in duty free shops in Tivat and Golubovci, where tourists can buy our gastrosouvenir and take it with them as a souvenir from our country.
We are very grateful to the donor and the Business Center and the Municipality of Bar for allowing us to grow and advance our business plans for the future. I would highly recommend everyone, especially beginners in business, to turn for help to organizations that provide support, because with good will, patience and ambition, the great effort will pay off, and the help will certainly be justified,' said Jelena Pejanović.