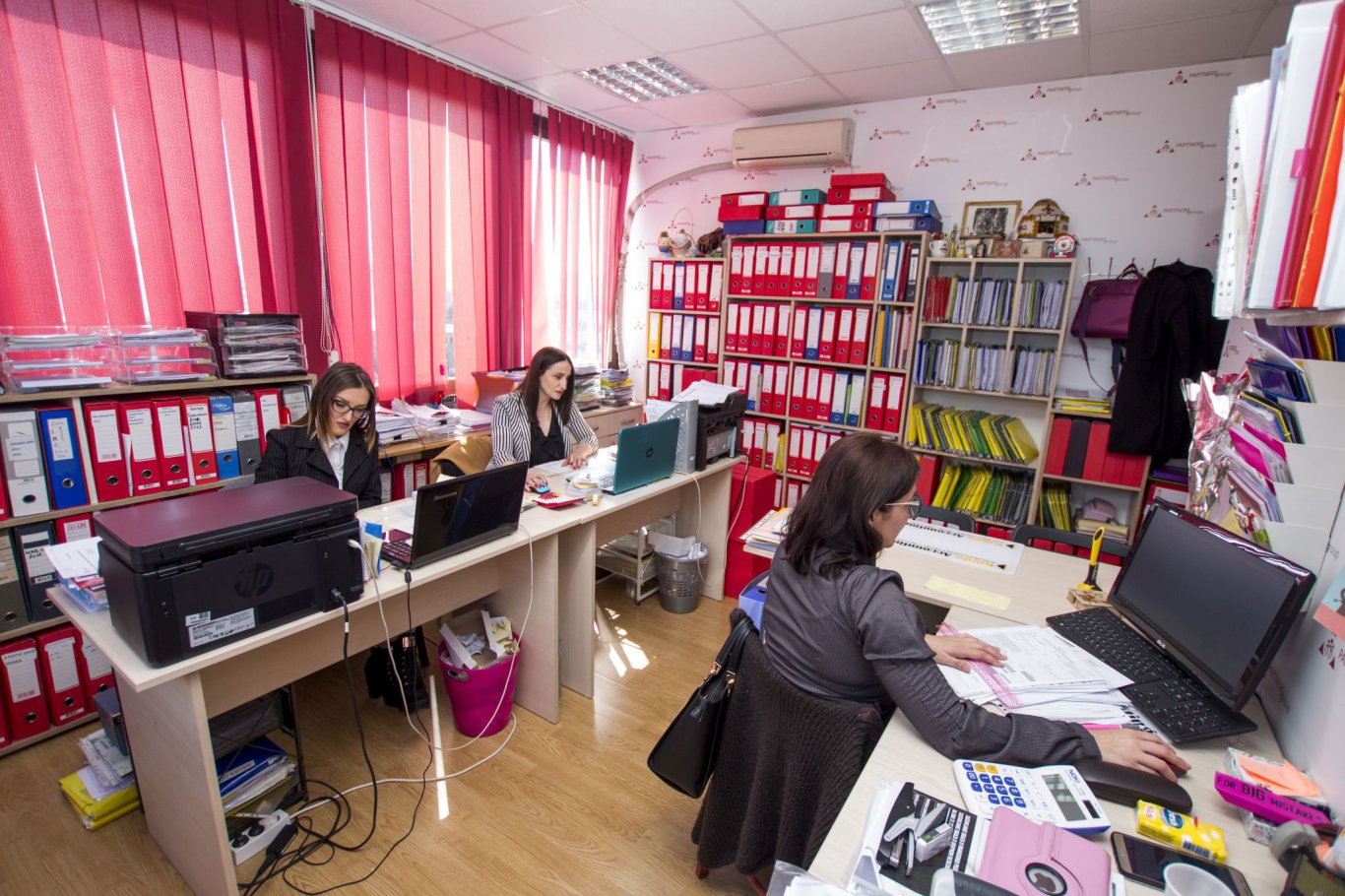 1. TELE EYE - MONTENEGRO Ltd - is a multinational company engaged in the provision of wireless internet services in the municipality of Bar, as well as the sale, distribution and installation of remote video surveillance equipment, the TeleEye brand. Also, this company provides wireless networking via WiFi technology and sells WiFi devices at 5GHz and 2.4GHz of Ubiquity, Mikrotik and TP LINK.
 2. ART-OF-BIZ Ltd. is an agency that helps companies to reach as many clients as possible. The goal is business support for companies - all that is needed for a successful business, from idea to realization and running a successful business. In the company they perform the following activities: residence and work permits for foreigners, registration of activities, work permit, registration and signing of workers, creation of websites. 3. KB Ltd - web development. 4. FIT-CONSULTANT Ltd - business consulting. 5. RAFAILOVIC Ltd - plumbing and civil works
3. KB Ltd - web development.
4. RAFAILOVIC Ltd - plumbing and civil works
5. YAHT AGENT MONTENEGRO Ltd. - maritime agency business. Yaht Agent Montenegro carries out agency services for yachts, as well as for cargo ships on commercial trips. 
6. COCA-COLA HBC - Montenegro Ltd. - a foreign-owned company that produces, distributes and sells non-alcoholic drinks from the Coca-Cola brand. It is majority owned by its parent company Coca-Cola Hellenic. Coca-Cola Hellenic operates in 28 countries, offering products for more than 560 million people. The company's headquarters are located in Athens, and the company is listed on stock exchanges in Athens, New York, London and Sydney. The range of products includes: Coca-Cola, Coca-Cola Light, Coca-Cola Zero, Fanta and Sprite; local brands, such as Rosa, Next, SU-Fruit, Joy; brands licensed by other companies, such as Nestea, Burn and Ultra Energy. 
7. ROYAL INVEST Ltd. - renting apartments and catering 
8. UNIQTOURS TRAVEL / TRADE Ltd. - this company provides the services of organizing travel and arrangements in Montenegro throughout the year, the most favorable booking and purchase of air tickets for all world destinations, organizing travel around the world, exotic and individual arrangements, spot manifestations, cruises, business fairs and others.  
9. CUTIE Ltd. - programming 
10. DELUXE KOMFOR Ltd. Authorized representative of the renowned manufacturer of underfloor heating systems, the company 'TEPLOLUXE' (Russia) in the whole of the Balkans. This company deals with the import and distribution of electric underfloor heating, defrosting systems for buildings and urban environments, industrial systems for electric heating of pipelines and process equipment, etc. Products and solutions in accordance with international quality standards are exported to more than 30 countries. The company offers its partners a competitive advantage by providing quality services and innovative products, integrated services and comprehensive support for business development. The main task of the company is to create comfort with modern technology! Info: www.sst.ru 
11. NOVA SIDERA Ltd. - web development
12. KONTO ACCOUNTING Ltd. - This company offers bookkeeping services according to highly professional standards with maximum confidence. It deals with the professional provision of services in the field of financial and legal part of the business of the company, since the establishment and during its existence.
13. ING PROMICOM Ltd. - provides technical consulting services, engineering activities, testing of working environment conditions, means for work, monitoring application of occupational safety measures.
14. EKO Ltd. - this company deals with the recycling of used tires. The main goal is to reduce the harmful impact on the environment with the reuse of valuable rubber properties.
15. VALU Ltd. - Valu doo is engaged in the development of business plans and investment studies for entrepreneurs, beginners and those who are expanding their business. It also offers a complete range of accounting services, financial reporting, services for calculating staff salaries and communication services with tax authorities, and harmonizing the regular obligations of taxpayers with the Law.
16. PREVEDI MI - TRANSLATE 4 ME Ltd. - Translation agency
17. DAMONT Ltd - deals with the import and distribution of fish and fish products, frozen chicken and meat. The company also deals with the import and distribution of stainless steel drums for the needs of viniri and oil mills. In line with the results achieved in the placement of fish and meat, we can say that this company has positioned itself well as a stable partner in foreign trade transactions. This company is really an important link for the successful placement of the mentioned products on the Montenegrin market.
18. OLICA Ltd. - This company provides the service of analytical bookkeeping, calculation of retail and wholesale prices, keeping VAT records, VAT calculation, making all calculations prescribed by law, calculating wages for workers, founders and owners, - net, gross, taxes and contributions, net wage disbursements through the implementation of administrative and / or court bans, calculation of all wage compensations, calculation of all other personal earnings of employees, calculation of remuneration under works contracts, temporary and occasional affairs and the like, interpretations of regulations from the framework of economic and financial business.
19. INTER ASTRA GROUP Ltd. - deals with the professional provision of services of the highest level in the area of ​​administrative, economic, financial and legal business segments, since the establishment of the company throughout its existence. The agency economically enables micro and small enterprises and entrepreneurs to fully dedicated to their core business, and to entrust the administration with trust to the Agency.
20. NGO RADIO AMATEURS OF MONTENEGRO
21. NGO HEALTH STYLES OF LIFE
22. MURATORI doo
Ova kompanija se bavi projektovanje objekata visokogradnje, stambene i poslovne zgrade kao i objekata niskogradnje, saobraćajnica, šetališta, parkirališta i ostalog.Isto tako kompanija se bavi izradom geodetskih podloga i elaborata, projekata osmatranja tla i objekata u toku građenja.Izgradnja objekata visokogradnje od armiranog betona, čeličnih konstrukcija kao i drvenih konstrukcija.  Stručno i kvalifikovano osoblje kompanije zaduženo je za stručni nadzor svih vrsta građevinskih radova.
23. SZR Lilium
Ova firma svojim klijentima pruža sljedeće vrste usluga:
Masaža  (intiutivna tj holistička, relaks, sportska, švedska, parcijalna)
Reiki tretman prvog i drugog stepena
Pedikir i manikir
Depilacija