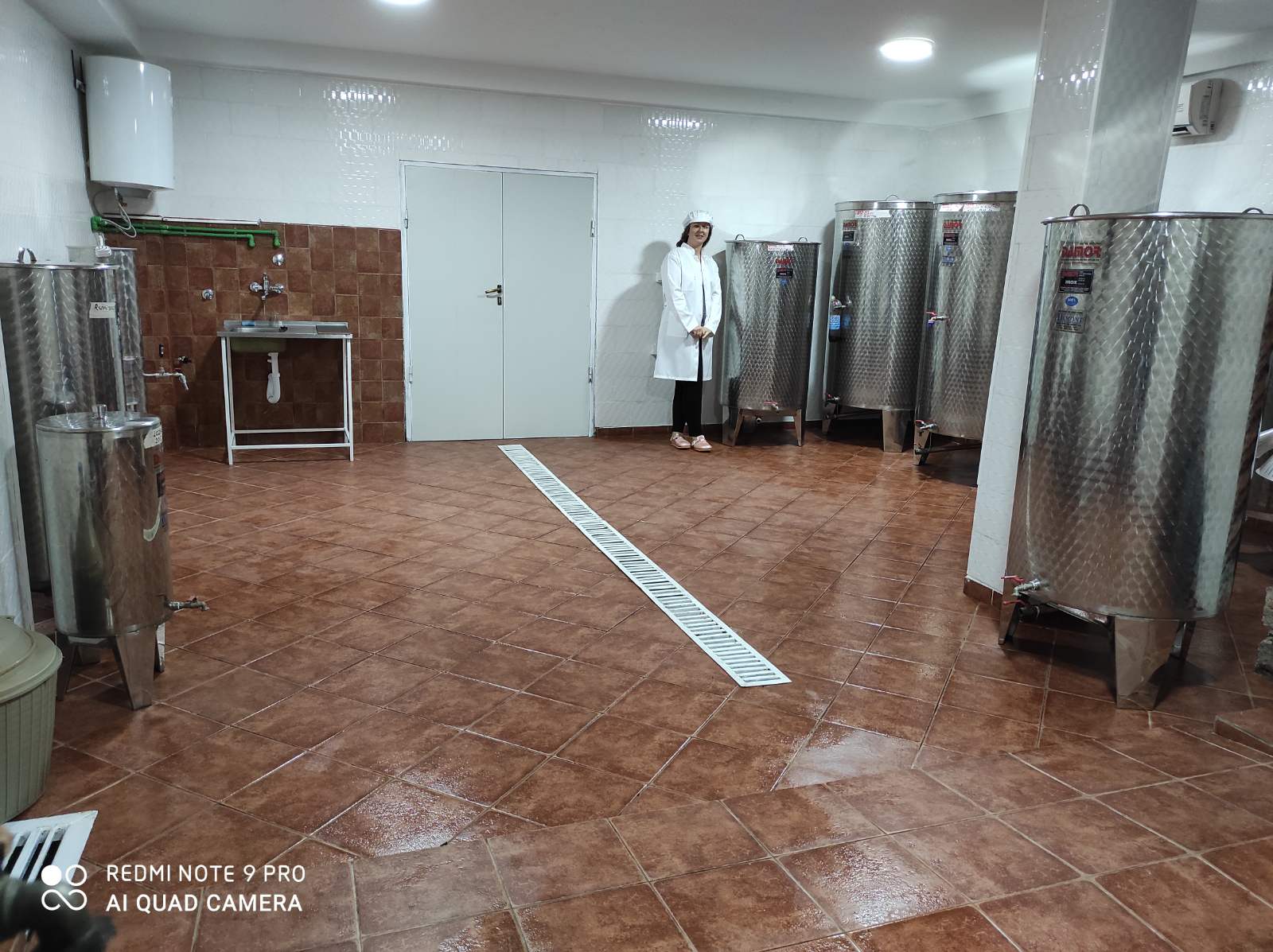 Jelena Pejanović lives in the vicinity of Skadar Lake, in Limljani, and in this very place, on her family estate, the idea was born to start her own business - production of gastro souvenirs specific to the tourist offer of Bar using traditional production methods - production of domestic juices, in the first place rose juice, then rosehip juice,  mint…
The focus of Jelena's production is tourists as the target market 'Living in the countryside and surrounded by all the benefits of nature and the desire to preserve all these flavors and aromas, I decided to turn them into gastronomic souvenirs so that I have something to offer to tourists to take home as a  memory ", Jelena points out, adding that of course its production is intended also for the local population, ie all those population who appreciate the value of domestic products. "Rose juice has a special place in my business, which I can say is also my trademark. This is followed by pomegranate juice,  mint, while the production of blackberry, quince juices, as well as blackberry and pomegranate liqueurs, which are characteristic of Crmnica, is also planned. "
'Every start requires certain funds, so I decided to apply for grants within the Entrepreneurship Development Program of the Municipality of Bar. Fortunately, the municipality of Bar positively evaluated my business idea and approved a grant in the amount of 11,400 euros. I registered enterprise 'Taste and tradition Pejanović'. Then, for additional support, I applied for a microcredit competition for the Business Start-up Center, organized as part of the project to support youth entrepreneurship (donor, the American Embassy). I must point out that in both cases of support, I knocked on the door of the Business Center because its staff prepared a business plan for me and provided a mentoring service. "
Jelena's family has been engaged in traditional wine production within their agricultural farm for a long time, so the production process itself was very close to her. Also, for the last seven years, they have been dealing with ethno tourism as a family, providing services on the basis of board and half board with tasting of domestic products from their agricultural farm. Therefore, it can be concluded that Jelena made very good use of the resources, knowledge and capacities she has and with her business idea completed  the story and ethno-tourist offer and by registering it as a limited liability company opened many opportunities to enter retail chains of healty food shops,  a souvenir shop ecc.
"My goal is that 'Taste and tradition Pejanović' will be recognizable by its quality and that we  constantly work on improving our products, and that the business  goes uphill. For a start, first of all, I hope for a quick normalization of the situation with the covid. "
'I am really lucky that my business is actually a family business, that the production facility is right next to the house where I live with my family, and I consider that my advantage, and then it is easier for me to balance work and household. In my first steps to starting my own business, it is the family that has given and is giving me huge and unconditional support, the closest friends, Business Center Bar who is here to help with their advice and with the realization of the business plan. Young people should not be afraid to venture into entrepreneurial ventures, they should also be aware that success does not come overnight, but that it takes a lot of work, effort, investment and love for work, but also in the end the results are not lacking. My message for young entrepreneurs would be - find the strength in yourself to take your dreams into your own hands and never give up ', emphasizes Jelena.