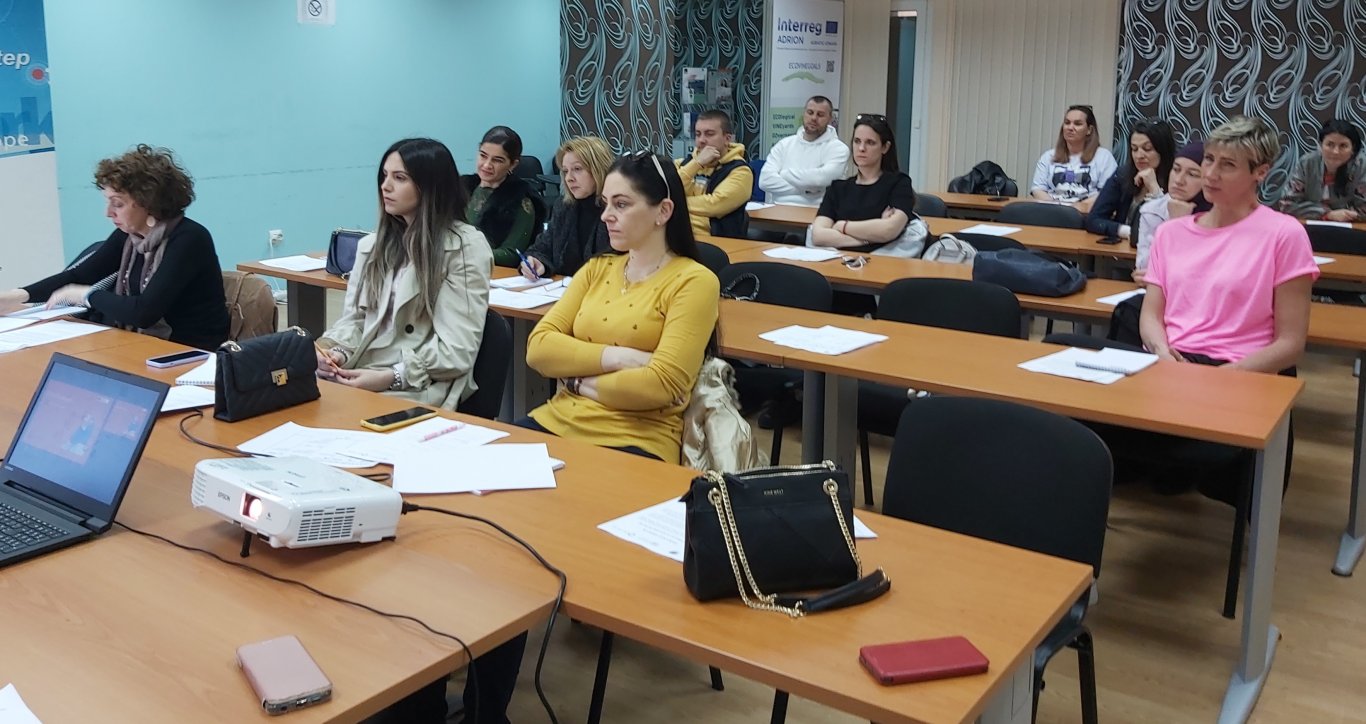 BSC Bar as part of ERROR 404 project organized training on Social entrepreneurship. Training was focused on developing business model, setting up busines and managing financess. Women participating at training were able to acquire new skills for employment.
First day of training was introduction to concept of social entrepreneurship - we have involved various local and national NGOs working with social entrepreneurship to present them their cases and project as well as municipality to present their support.
Next day we have worked on development of business model and managing finances of their business. Approach was interactive and women were able to learn new concepts through interactive approach. They were able to train how they would manage business entity, make financial decisions, introduce innovations etc.
Training was attended by 22 participants from our target group – unemployed women who want to bridge the gap in their skills and competences and find employment as well as by 15 representatives of NGO, institutions and other support organizations who want to improve their skills in gender sensitivity and IT skills.