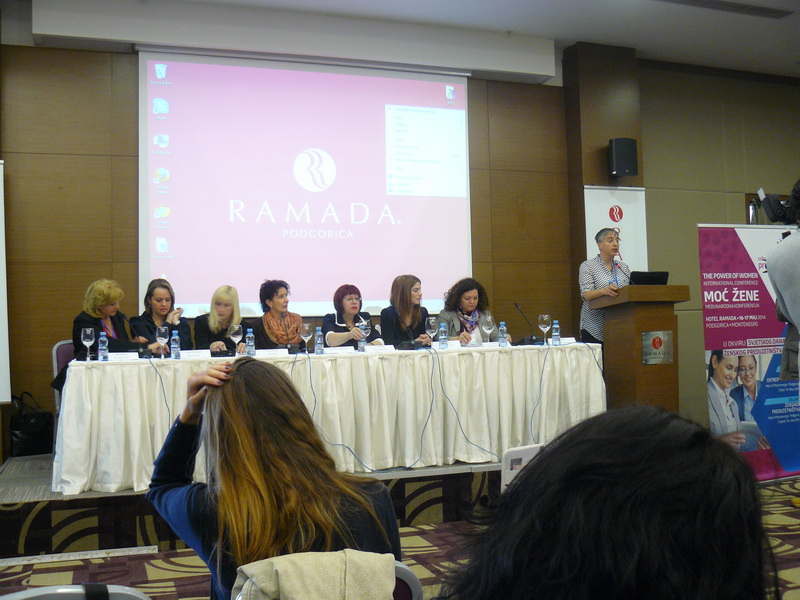 Representatives of BSC Bar have participated at the conference 'The Power of Women', organized by the Association of Entrepreneurs of Montenegro on the occasion of the International Day of Women's Entrepreneurship at 'Ramada' on 16 and 17 May.
This conference was organized within the framework of the manifestation 'May 2014 - the month of women's entrepreneurship' and is one of a series of activities implemented by partners on the project 'Women's entrepreneurship engine for job creation in South East Europe'. Partners at this project are the Association of Entrepreneurs of Montenegro and the Directorate for Development of Small and Medium Enterprises, Union of Employers of Montenegro Montenegrin Chamber of Commerce, the Association of Business Women of Montenegro and NGOs 'Status'
The conference was opened by Dr Suad Numanović - Minister for Human and Minority Rights, Dr. Evelina Parvanov - Koblenz Chamber of Crafts, Tina Lee Odinsky-Rabbit-Entrepreneurship Innovation Center in Zagreb and Mary Ann Rukavina CIPETIĆ Center for Gender Equality GTF from Zagreb.
The conference had several thematic sections in which they have actively involved women politicians, women parliamentarians, representatives of civil society in Montenegro, entrepreneurs, and many guests from abroad. There was also a Fair of female entrepreneurship where entrepreneurs from Montenegro and from the region had the opportunity to meet; to exchange business ideas and to start their cooperation.