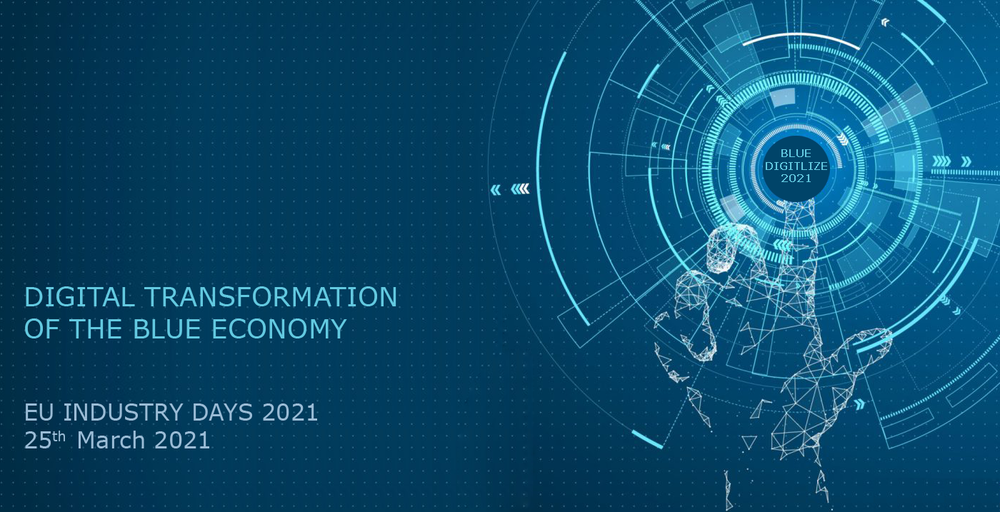 With the disruptive impact of the recent pandemic, the only way to ensure business continuity is by rethinking business operations, role of outreach and networking, and by bridging the gaps with technology. While some more aggressive and some more passive, the fact is that most businesses and sectors experienced intensive digital transformation.
It is now ever more clear that the digital transition is a key to Europe's future prosperity and resilience. All of us must therefore seize every opportunity to exchange groundbreaking ideas, best practices and lessons learned.
Do you want to demonstrate your digital innovation in the field of blue economy?
Or would you like to create international business opportunities and build commercial, technological or research partnerships, through establishing cross-border network and cooperation?
In that case, we invite you to join the Digital transformation of the blue economy virtual event, organized by the Enterprise Europe Network (EEN), that will take place 25th March 2021, as part of EU Industry days 2021. Participants from anywhere across the world can join virtually to discuss industrial challenges in a digital environment, the potential of digitalization in the blue economy and collaboration with the ICT.
The EEN matchmaking event offers SMEs, start-ups, large companies, research organizations, decision-makers and representatives of government agencies a unique opportunity to find and meet potential international partners and to start research & technology cooperation.
Combination of keynote speeches, workshop and B2B meetings will provide participants with relevant and important topics for both the blue economy and ICT sectors.
For more details please visit event's website: https://bluedigitalize.b2match.io/
Participation at the conference and the online matchmaking event is free of charge, but the participants must register on the b2match platform and fill in their profiles with a full profile and marketplace description.
In case of any questions, please don't hesitate to contact us.
We are looking forward to hearing from you and meeting you at the event!
.